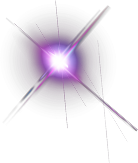 Are you a Coach, Consultant, Healer, or other expert who offers a service?  ..

Are you stuck in your marketing, not knowing what to do next to attract, engage or enroll clients?
Would you like to create a prosperous business as quickly and efficiently as possible, avoiding long detours, costly mistakes, or missed opportunities?

If you'd rather just help people rather than spend all your time worrying about how you're going to create a steady flow of clients and cash  . . .
If you'd like to know exactly what to do, and have someone to help you do it, to quickly and easily create that steady flow . . .
If you get lost in a crowd and prefer step-by-step guidance and one-on-one support and attention (a rarity these days!) . . .
Then you're in the right place!
What would it be like to have a successful business that allows you to use your gifts and feel the satisfaction of fulfilling your life's purpose?
How would it feel to have a business that gives you the freedom and flexibility to create a satisfying personal life as well?
Do you realize you were meant to have all that? It's true.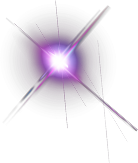 Those of us who have been called to help others during these critical times are here to model the truth: that everyone can follow their heart and have a prosperous and satisfying work and personal life. It's not only possible, it's how it's supposed to be.
Yes, you were meant to be successful!
"I work with coaches & other experts to create and implement a step-by-step marketing strategy that will take them to six figures—and beyond." 


My passion is to help you with:
Being absolutely clear on your niche, AND enjoying expert status in it, with tons of loyal clients who are excited and thrilled to have "found" you.
Having an on-line Marketing System and presence that works! It gets you qualified leads and ideal clients.
Developing a core "Signature System," based on your unique experience and expertise, designed to entice your ideal clients and encourage them to invest. 
Creating tempting offers at various price points that attract clients from all ends of the spectrum, leveraging your time so you earn more, AND flowing into one another so clients re-invest – stabilizing your cash flow. 
Learning a proven step-by-step system that utilizes the skills you already have to enroll potential clients in your coaching, so you do so easily, naturally, and authentically, without feeling "pushy" or "salesy."
 
Creating a specific and customized marketing plan to attract your ideal clients
 

Building effective relationships

 with your ideal prospects, so they get to know you, like you, trust you, and invest in you. 
Knowing, A-to-Z, how to create a large infusion of cash by effectively creating and launching programs. 
Step-by-step guidance & support to do all of the above, so you know you're doing what works and never feel lost or alone again.   
I can help you do all of this—and more . . .
The best way to get started is to sign up for my Step-by-Step to Success New Coaches & Experts Marketing Kit, a $197 value, yours for free.
This value-packed kit includes my:
"Nail-Down-Your-Niche"

 instant teleclass download.


ss




Special 7 Step "Action Guide" to give you an overview of exactly how to create the foundation for a six-figure business.




ss

Bi-Monthly articles full of useful information on how to be successful at marketing your coaching business.   
Kellie deRuyter
The Step-by-Step Marketing Coach

"I'm Making Multiple Six Figures Now, Being My Own Boss!!"
xxx



Kellie, with your support, I quit my job and started my own business. I began doing work I wanted to do and was good at. Now, almost a year later, it's going way better than I ever could have imagined! It's even better than my original vision!

You've helped me:

Get a handle on my finances and make more money! I'm making multiple six figures now, being my own boss! 

I'm working fewer hours and my work has improved in quality and quantity.

I prioritize more effectively, doing things that are effective at bringing in money.

I've gotten control of my time!

I spend quality time with my family where I value it most.

I am happier than I've been in 20 years! Thank you, Kellie!

Angela Good

"I Felt As Though A Load Had Lifted Off Me"
xxx


When I first met you Kellie, I wasn't sure how to communicate to people what I could do for them. I was frustrated and felt like I had hit a wall. I was actually avoiding talking to people about my business because I didn't know what to say!
xxxx


After our VIP day, I felt as though a load had lifted off me. All of a sudden I found myself naturally having conversations with people and they understood exactly what I did!
xxxx


The following week, I was invited to speak, received a referral for a new client, and was invited into a large networking group because they needed a business coach.
xxxx


Now I'm communicating clearly and speaking with confidence. I'm using words that help people see the results they can get by working with me. I appreciate you lifting me past that barrier and am now excited to share what I do!
xxx


Laura White


White Oasis Leadership

"We help small business owners transform their employees into a co-operative, committed team; so that costs are reduced, sales increase, and customer satisfaction is enhanced."

 

"My business has nearly doubled! No kidding!"
xxxx


When I contacted Kellie, I was stressed, exhausted, and overwhelmed. I was having a difficult time balancing work, family, and home, let alone creating any "me" time.

xxxx
After our VIP Day, I was not only clear on what I needed to do, but I was also comfortable actually doing it. Believe it or not, the steps I have taken since then have not only given me applause from my current clients, but my business has nearly doubled! No kidding!
xxx
Working with Kellie has honestly made me feel much more in control and much more empowered as a business owner than I've ever felt before.
xxx
And most importantly, she has helped me see that I can have a successful business AND more time with my son!
xx
Thank you, Kellie, for the amazing breakthrough and growth!
xxxx


Sandi Silva
Dynamic Support Solutions

"This is What Works, Here's Why, and These are the Results You're Going to Get"
xxx



When I started looking for a business coach, I was completely in the fog. I had the vision, I knew my destination, but I had no idea where to start.
xxxx


Kellie's VIP day was exactly what I needed. As soon as I did the work with her, everything fell into place.
xxxx


I immediately began to meet and engage people who were in my market. I was invited to networking events full of my ideal clients. I scheduled my own VIP day (as the coach) with one of them. I was invited to speak. After just one week, the dominos were in motion.
xxxx


Kellie is authentic, she has integrity, she's fun to work with, and she has lots of real world coaching experience. There's no fluff or "woo-woo" stuff. There's no BS. There's just 'This is what works, here's why, and these are the results you're going to get.
dddd


Ken Germann
Internet Marketing Coach
Custom Health Solutions