Attention: Coaches and Experts with Service Based Businesses:
"Don't settle for less when you KNOW you're worth MORE!"
(And if you don't know it, I'll show you why you are!)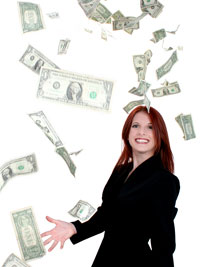 You CAN quickly and easily charge 20-30-40 percent more than you do right now! These revolutionary yet simple strategies will allow you to raise your fees immediately - and have clients be happy to pay them!
From: Kellie deRuyter
Sunday, 1p.m.
At my cozy Santa Cruz, CA home surrounded by trees, dappled sun and ocean breezes
Dear Entrepreneur,
Are you frustrated because:
YOU know how valuable your service is, and what a difference it will make in people's lives/businesses, but it's like pulling teeth to get THEM to see it?
You suspect or know of others in your field who charge more than you do, but it's a mystery to you how they get people to pay it?
You've lowered your prices, or been afraid to raise them, because you don't think people will pay the higher price?
OR do you have reasons why your service isn't "the very best" and therefore think what you offer isn't worth top dollar?
Most women entrepreneurs drastically undercharge for their services
You do this for two reasons:
1. Because you don't truly understand the enormous value of what you offer and
2. Because you charge what everyone else is charging or what people will pay (actually it's only what you think people will pay) - NOT what your service is actually worth.
This often causes:
Financial Stress (There just isn't a way to make enough money)
Resignation (It's just the way it is)
Lowering of Expectations (This is all I'll ever be able to make)
Giving up on dreams (I'll never be able to afford the lifestyle I'd like doing this)
And worst of all,
Giving up (I can't make it, I'll have to go out and get a job reporting to someone else)
This upsets me because I know
You don't have to live like this!
Believe me, I've been there: I saw the incredible transformation my clients experienced in their lives after working with me, and I knew my services were worth so much more.
But when I raised my prices to equal the value, it was hard to get people to pay them . . .
. . . until I learned the secret. Well, secrets actually. There is a series of steps you need to take in order to accomplish three things:
#1 Fully realize yourself the value of what you have to offer and believe in it, and
#2 Get your clients and your prospects to fully realize the value of what you have to offer and believe in it - and therefore happily pay you for that value!
#3 Use the unique, one-of-a-kind, simple yet powerful system I'll reveal in this program to leverage your time, so you can raise your fees and make a lot more money without working longer or harder hours.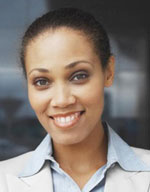 And the best part is your clients will be happier also! They'll be getting more value than before.
Just as soon as I learned this stuff, the light bulb went off. It was a big "Aha!" moment for me. I could see that it actually might be possible to charge much more, and have people willing to pay it.
I immediately raised my prices 45%
I couldn't wait to make the changes that would allow me to finally earn the money I knew I was worth. It didn't take very long! I was able to do it pretty quickly, and I started with the very next potential client I spoke with on the phone.
I was excited and a bit scared (but I was confident with the great script I had developed from the program), she was excited and a bit scared, and she said "yes!" It was a big step to celebrate for both of us.
I felt as though I had found the goose that laid the golden egg.
Time after time, as long as I used the principles and secrets I learned in it, client after client would pay me what my services were worth (the Golden Eggs), and be excited about it!
Now to be honest, I was undercharging to begin with . . . but I really did have trouble getting people to pay me what I was worth until I discovered this program.
Another thing I want to be honest about – some people said no. BUT, the truth was they weren't the type of client I really wanted anyway. I might have taken them before because I'm kind of a softie, and there were times when I would take anybody with a sad story, a pulse and a checkbook.
Now, I have all ideal clients who are happy and committed, and more money!
I would have never thought to do any of these things (that everyone loves) by myself . . .
"Kellie, I cannot tell you how much I appreciate all of your help. Besides putting me in a new tax bracket, you have made me take a new positive look at myself and my psychic gift. You helped me see the true value of my work and the tremendous benefits that my clients receive from my readings.
I feel so much better about myself and the work that I do because of YOU! This is as important as all the extra money I am making.
I am so thankful for the new structure you have given me. I would have never thought to do any of these things (that everyone loves) by myself. The psychic packages you helped me create—another great business move. Where do all of your ideas come from?
Thank you, thank you, thank you. I am enjoying my work and clients more and am even excited about presenting my new prices and packages to them. You have definitely increased my income without increasing my work load…and like I said earlier, you have brought a new sense of pride to me."
Laurie Gregg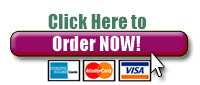 We're All Human
Ok, I'm going to come out of the closet here for the first time: Although I am always a very enthusiastic and positive coach, I have this cynical side that pops up when I see information like I've put in this letter.
In fact, I suspect it has prevented me more than once from taking advantage of something that would have truly helped me and my business. So I'm going to act for a moment as though it were my cynical side reading this (before I knew about this program), and speak to her here:
"I hate being pushed to 'Just Do It.'"
(What am I, an athletic shoe company?)

Her (Cynical Kellie): "I've had others tell me I just had to get over myself and raise my prices, that I had to charge what I was worth, and they've pushed me to 'just do it'. What if that's all this program is really about?"

Me: (Coach Kellie) "I tried that, and it doesn't work. So no way would I buy into a program that just pushed me. You can't just tell clients to raise their prices, because their people really may not pay them! You have to show clients a way to do it that is so different, it works because it's different. So the most important part of the 'How to Charge What You're Worth and Get it' program, in my opinion, is the

'and get it . . .' part."

"What if I can't do it?"
(I can't be slick or phony, and I hate rejection)

Her: "Even if they tell me how to do it, what if it's not something I can do? What it it's something I could never do? I've spent my hard-earned money for nothing."

Me: "This is something that everyone can do, no matter what business they are in. It's simple and it works for every business. And as for the part where you speak to your client, you get a word for word script that's easy to follow, while still being your truthful, authentic self."

"I don't want to get 'gyped'."
(We've all been burned before)

Her: "I'll bet it's just a collection of things other people have said, with nothing really new."

Me: "Then why are so few people doing it? Before I learned this stuff, I had never heard of it before. The world would be set on its ear if all entrepreneurs learned and took this program to heart. Oh, I had seen one or two people who may have been doing it, but I didn't understand why, or the significance of it. And I certainly didn't realize how much more money they were making because of it! I guarantee this stuff is so new, it will knock your socks off. And I'll prove it with my money back guarantee which I'll explain further on."

"You can only charge what the market will bear."
(This is my favorite, because I was soooo right about it, lol!)

Her: "It doesn't matter what anyone says, you can only charge what your market will pay."

Me: "That's true . . . if you do it the way everyone else does it. But if you can provide more value without working harder or longer hours, and you can get people to really see the value of what you're offering, they'll want it. And when people really want something, they'll pay you what its worth."

"I don't have enough experience."
(This is cynical me 10 years ago)

Her: "I don't have years of experience and don't know enough to be able to charge as much—or more—than others who are senior in my field."

Me: "This isn't about years of experience. This is about what your service does for your client . . . and about what you can offer that they really want. You don't have to know everything, you just need to know how to present what you do have, effectively (and trust me, you have more than you think)."
You can have what you previously thought wasn't possible if . . .
You are serious about your business and understand the value of investing in it.
You have the courage to look at your business with new eyes.
You are curious to see the practical simplicity inside what looks like
magic on the outside. . .
You want to feel the pride of taking a significant step forward in your business . . .
And if you want to be able to raise your fees immediately and earn the money you deserve, then this is the program for you!
What would you do with the extra money?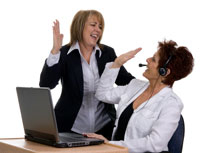 What You'll Learn in This Program
How to immediately make 20-30-40% more money than you're making right now, without working harder or increasing your hours.


How to raise your rates with the clients you currently have, (and keep them happy at the same time).


The key question you MUST ask your clients to motivate them to say "yes," instead of "I need to think about it."


How to eliminate anxiety about what to charge - forever.


How to EASILY turn your time based services into value based services, and bring in tons more money without working harder or longer (this one is worth your entire investment in this program-and then some!)


How to reveal the value so clients convince themselves to invest in your programs, products and services.


The Key question you MUST ask that will insure your clients see the value of your offer - and be happy to pay your price.


Why charging premium prices will bring you MORE clients, not less (even if you don't have a ton of clients or years of experience)


How to know without question the RIGHT time to bring up your prices, and how to tell people what you charge with confidence, certainty and poise (with no doubt in your mind that it's the price is perfect).


Exactly what to say to a client when they ask you "How much do you charge?" too soon (and so they realize it's in their best interest to wait)


How to eliminate old patterns and unconscious thinking that keeps you from earning more money than you ever have before.


Why a guarantee is less risky than you think, and how to offer one that you feel comfortable with AND takes away your client's doubt, inspiring them to say "yes!"



And much more!!!
Here's Exactly What You'll Receive
1 3-4 hour VIP Day
1 60 minute individual private follow-up call
PDF Tip lists, exercises, worksheets, checklists and scripts – you'll be able to download these prior to the VIP Day so you can follow along
MP3 audios of the VIP Day and the private follow-up.
Every Penny You Invest is Safely Backed by my
Personal Guarantee

I guarantee that after doing this program you'll know how to charge more than you are right now! But, if for some reason, by the break about 3/4 through the V.I.P. day, if the "How to Charge What You're Worth and Get It!™" program isn't living up to your expectations—if you're not 100% thrilled with the information provided—just call during the break and let me know. I'll refund your money out of my own pocket, and I'll remove you from the program. You have my word on it.
Ready for the price? You won't believe how reasonable it is:
You can learn How to Charge What You're Worth and Get It! ™" right now for the recession-proof price of only $297!
Don't let your "cynical voice" take charge! Think of this: you could make the cost of the course back with your very first client once you've completed it!!
My purchase includes the following:
1 3-4 hour VIP Day
1 60 minute individual private follow-up call
PDF Tip lists, exercises, worksheets, checklists and scripts – you'll be able to download these prior to the VIP Day so you can follow along
MP3 audios of the VIP Day and the private follow-up.
I understand my purchase comes with a full, money back guarantee, and I can receive a full refund immediately after the VIP Day if I am not completely satisfied. My investment is risk free!
Which Risk-Free Payment Option Would You Like?
Click One Option Now
Option One (best deal):
Pay-in-full at $297
Option Two:
Pay in 3 monthly installments of $119

Kellie deRuyter is a business and marketing coach who specializes in helping coaches and experts launch or grow lucrative, fun and rewarding businesses.

Having owned three successful home-based businesses, Kellie is a natural at coaching business owners to their own success. In her first business with a multi-level marketing organization, Kellie was in the top 3 - 7% of the company, winning multiple awards for coaching others to achieve top sales and build thriving businesses.

Kellie has earned professional coach certifications from the Institute for Professional Empowerment Coaching, the International Coach Federation, and the Money, Marketing and Soul® business coaching program. She also has a Bachelor of Arts in Journalism and Public Relations, with a minor in Sociology from San Jose State University.