Introvert or Extrovert? How to be the Coach you are and Succeed, Part 2: Strengths of the Introverted Coach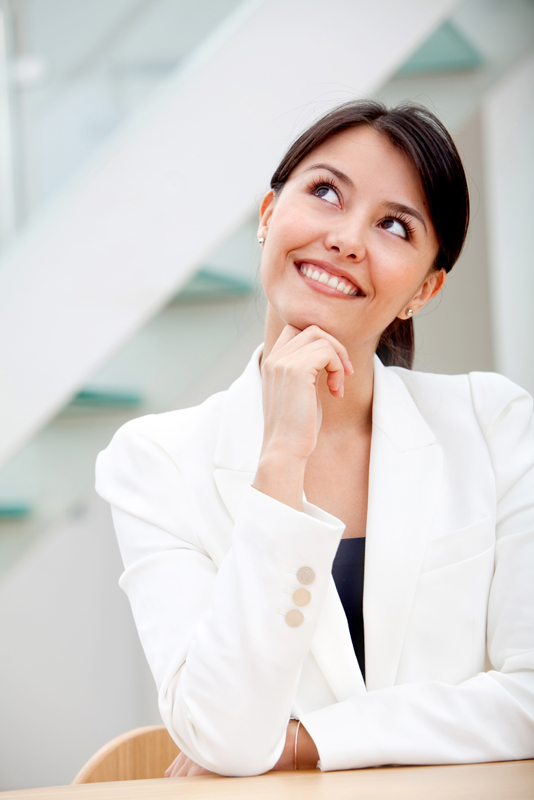 I'm so excited to write this article! I've been talking to people about introverts and extroverts ever since I wrote Part 1: Introvert or Extrovert? How to be the Coach you are and Succeed. In that article, I talked about what the differences were between introverts and extroverts, and how extroverted coaches could use their strengths to promote their businesses.
In this article, I'm going to focus in on introverts and how they can use their unique strengths to promote their businesses.
Extroverts! Stick around – many of the people you know, love and work with are introverts, and you most likely don't even know it. This article will definitely give you the secret to understanding and connecting with them, so stay tuned for some "aha" moments!
In my recent conversations with people, I've discovered that very few understand what an introvert actually is, much less what their strengths are. Unfortunately, the general impression of introverts is less than favorable.
Being an introvert is often considered undesirable, especially by extroverts. It's widely believed that introverts are "mousey," "shy," and "lack confidence."
What a misconception! Nothing could be further from the truth. None of that has anything at all to do with being an introvert. Introversion is about what is going on internally, not about what people see on the outside. Introverts can actually be highly energetic, motivating, and great with people.
The main, critical difference between an introvert and an extrovert is introverts are energized by going within: by contemplation and reflection. Even though they may like people, they are drained by them and need "alone time" to re-charge afterwards.
Extroverts are energized by talking to people. They don't need alone time to re-charge after a party because the party itself energized them. They tend to become bored and restless when alone.
I've taken the major strengths of an introvert and shown below exactly how to use them to grow a strong coaching business. Remember, what makes you successful is leaning on your strengths!
You are good at networking one-on-one because of your great listening skills, and your ability to focus and ask well-formed questions. You go below the surface, forming lasting and mutually beneficial relationships with depth. 
     
So don't worry about "making as many connections as possible", that's not your thing. It will stress you out and drain  you. Focus more deeply on a few well-chosen relationships, use your planning skills to follow-up, and you'll walk out of any networking situation a winner. 
     
When you sign up for your own coaching, lean toward programs that are one-on-one, semi-private, or have 6-12 people in them.  You'll shine more brightly and get more benefit from a smaller group.
       
You are great at developing content to share with your market: Your ability to process information, reflect, absorb, then explain it well helps you create information products and offer rich, fluff-free teleseminars, value-packed articles and other free tastes, attracting and building relationship with your ideal clients. 
     
Your writing reflects all of this, plus your ability to put your thoughts down on paper. You can write a great newsletter to stay in touch with your market – just remember to choose one person in your market to keep in mind as you write it, imagining you are speaking directly to them.
          
You are good at connecting with your ideal clients: Introverts love defined roles. Your affinity for meaningful conversations helps you shine in one-on-one enrollment situations, as long as you've had time to process internally and get very clear on what you offer, and on what the benefits are to your prospective client. 
     
Using your natural abilities to connect one-on-one, you create a solid bond with leads who quickly become clients. Your ability to strategize and plan not only makes you an awesome coach, you can use those abilities to plan who you want to talk to and when, and then to create an effective follow-up strategy.
     
You are probably more comfortable as the designated speaker at an event, rather than as a participant: Using your abilities to create great content, your love of a defined role, and ability to strategize, as long as you put a lot of thought and practice into it, you can easily walk away with a ton of hot leads after one of your amazing speeches!
Whether you're an introvert or an extrovert, I truly hope you've found this two part article helpful. Being the introvert that I am, I put a lot of thought and effort into it.
It gives me great joy to imagine that I've helped even one person stop trying to be something they're not, and use their strengths instead to achieve their dreams.
12 Responses to Introvert or Extrovert? How to be the Coach you are and Succeed, Part 2: Strengths of the Introverted Coach