"How to 'Nail Down' a SIZZLING Hot Niche that is Both Soul-Satisfying and Financially Rewarding . . ."

In this valuable, information packed teleclass, you'll discover:


The crucial mindset shift you must make in order to find your perfect niche.



The 5 magic keys to insuring your niche market eagerly pays you well.




The #1 surefire way to guarantee that your marketing activities are richly rewarded, WITHOUT leaving you exhausted and broke.


The biggest mistake coaches make when it comes to choosing a niche - and how to avoid it.




EXACTLY what to do when you're frustrated because you've done everything you're supposed to, and you still don't know your niche.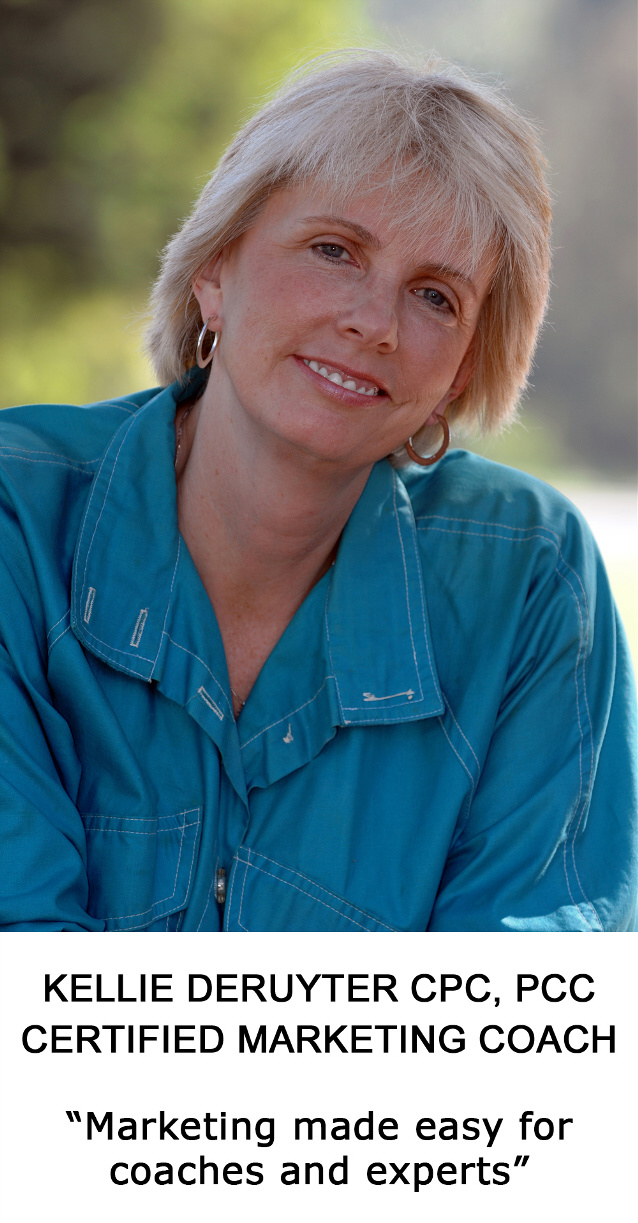 Sign Up Today for your INSTANT DOWNLOAD
"I've helped tons of people like you choose the perfect niche for them . . ."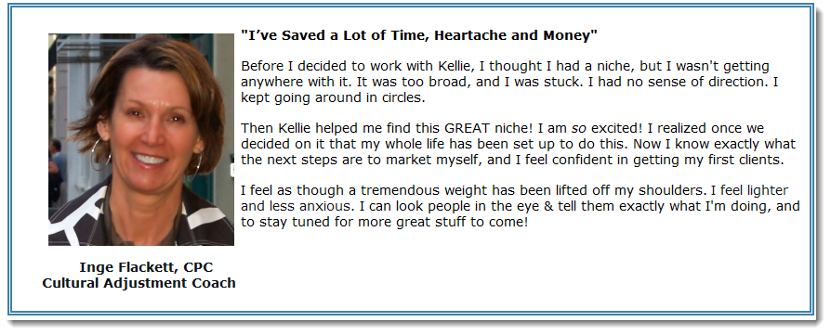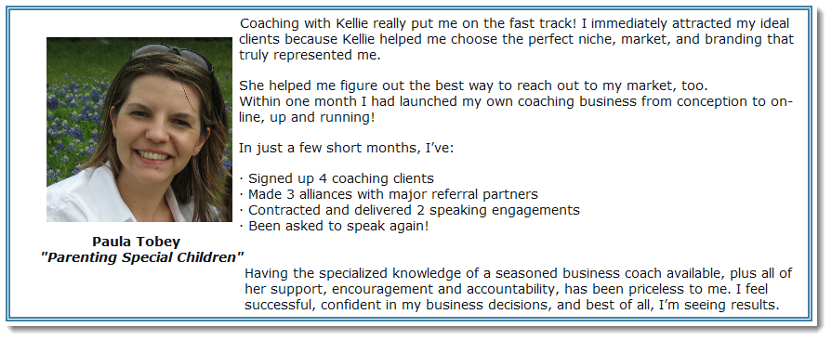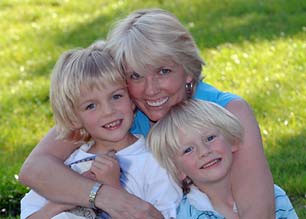 Meet Kellie
Kellie deRuyter is a business and marketing coach who specializes in helping coaches and experts launch or grow lucrative, fun and rewarding businesses.
Having owned three successful home-based businesses, Kellie is a natural at coaching business owners to their own success. In her first business with a multi-level marketing organization, Kellie was in the top 3 - 7% of the company, winning multiple awards for coaching others to achieve top sales and build thriving businesses.
Kellie has earned professional coach certifications from the Institute for Professional Empowerment Coaching, the International Coach Federation, and the Money, Marketing and Soul business coaching program. She also has a Bachelor of Arts in Journalism and Public Relations, with a minor in Sociology from San Jose State University.
Kellie lives in Santa Cruz, California, with her husband, twin boys, Miniature Australian Shepherd, and her black cat with one white whisker.
Warmly,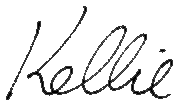 Kellie
Kellie deRuyter CPC, PCC
Step-by-Step Marketing Coach for New Coaches
http://www.facebook.com/KelliedeRuyterCoaching
https://twitter.com/coachkellie
www.linkedin.com/in/kelliederuyter