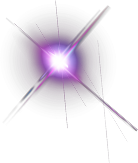 Let's Launch Your Business Into The Stratosphere 
Or Catapult It To The Next Level You KNOW you were meant to be successful! 
Request Your COMPLIMENTARY 6-Figure Foundation VIP Day Strategy Session with Kellie
Dear Friends –
If you've been frustrated because you haven't known where to start, what to do, or how to get that steady stream of clients flowing . . .
If you're done with testing the waters with one toe in . . .
(or watching from the shore)
If you're ready to jump into your business with both feet and all your heart . . .
. . . then I'd like to help you create a MAJOR business BREAKTHROUGH.
Here's the scoop:
** Now, For a Limited Time **
I'd like to invite you to take advantage of a special, FREE 6-Figure Foundation VIP Day Strategy Session where we'll work together to help you:
Create a crystal clear vision for "total business success" and the "ideal lifestyle" you'd like your business to support.
Uncover hidden challenges that may be sabotaging the launch or growth of your business, and keeping you stuck.
Leave this session excited and inspired, with the next steps to create or rejuvenate a business that is highly profitable, immensely satisfying and ultimately fulfilling.
This offer always has a very positive response, and because of that I can't guarantee a session for everyone.
Qualified candidates will be accepted in the order received… If I can't schedule you immediately, I'll gladly put you on a waiting list for future spots.
In order to take advantage of this very special, very limited offer, click here to jump to the form below, fill it out, and then click the "I want a Strategy Session" button!
Consider this:
If you've come this far . . . If you're all the way to the point where you're reading this part right now . . . chances are you've been led here by your intuition or guidance.
Can you afford to ignore that? What if you've been led here because this could be the turning point for you?
What have you got to lose? It's FREE! I'm fun to talk to (really!). And I LOVE meeting new people, especially those who are up to big things, like creating awesome businesses . . .
. . . So why not explore the incredible results that are possible for you and for your business in a Strategy Session with me?
Just remember, I'm only able to do a limited number of these, so submit your request today!
I look forward to talking with you soon…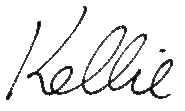 Kellie deRuyter
Step-by-Step Marketing Coach for New Coaches
In order to take advantage of this very special, very limited offer, complete the form below and then click the "SUBMIT" button!